DESIGNED FOR SERIOUS STREAMERS
Connect with superior clarity every time you go live on channels like Twitch and YouTube. Stream anything you want in your choice of Full 1080p at 30fps or hyperfast HD 720p at 60fps. Broadcast masterfully with reliable no-drop audio, autofocus, and a 78° diagonal field of view. Includes free 3-month premium XSplit license.
– Premium video quality every time you broadcast.
– Streaming broadcasts with no lag or distortion.
– Enjoy razor-sharp high def in every environment.
– Capture natural sound on calls and recorded videos.
– Full adjustable tabletop tripod with swivel mount. Extends to 18.5 cm.
Warranty: 2 years
FULL HIGH-DEF 1080P STREAMING
Stream and record vibrant, true-to-life video. C922 features a glass lens with autofocus and a 78° diagonal field of view. Full HD streaming captures all the details, bright, natural colors, and fluid video at 1080p/30fps—and in HD at 720p/60fps. Use Capture to zoom, pan, and edit.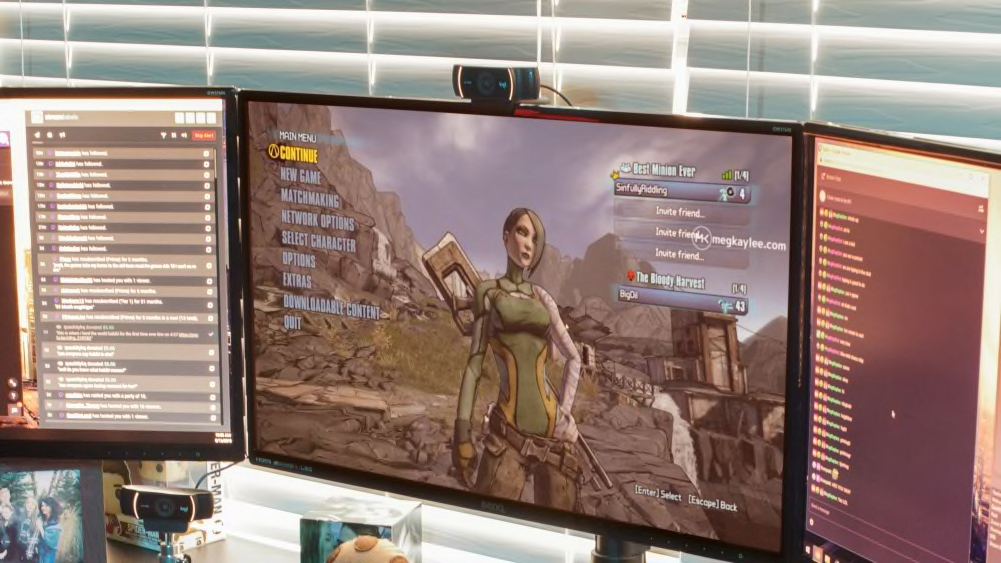 HYPERFAST FRAME RATE
Serious streamers need the hyperfast frame rate of 60 fps at 720p for particularly smooth video, and that's just what the C922 delivers. You'll be live broadcasting with no lag or distortion.
AUTO LIGHT CORRECTION
HD autofocus and light correction work to fine-tune lighting conditions, producing razor-sharp, high-def video in any lighting, so you always look great in your stream.
DUAL-MIC STEREO SOUND
Fitted with two omni-directional microphones, the C922 Pro Webcam captures more realistic sound from multiple angles—so your voice comes through sounding natural and clear in your stream.
3-MONTH XSPLIT
PREMIUM LICENSE
All-in-one live streaming solution includes a complete set of features for XSplit Broadcaster and XSplit Gamecaster, giving you everything you need to stream like a pro. 3 month voucher included.
Logitech C922 Pro Stream Webcam. Maximum video resolution: 1920 x 1080 pixels, Maximum frame rate: 60 fps, Resolution at capture speed: 1280×720@60fps,1920×1080@30fps. Interface: USB, Product colour: Black, Mounting type: Clip/Stand. Windows operating systems supported: Windows 10,Windows 10 Education,Windows 10 Education x64,Windows 10 Enterprise,Windows 10…, Mac operating systems supported: Mac OS X 10.10 Yosemite,Mac OS X 10.11 El Capitan,Mac OS X 10.12 Sierra,Mac OS X 10.9 Mavericks, Mobile operating systems supported: Android 5.0,Android 5.1. Width: 95 mm, Depth: 71 mm, Height: 44 mm. Package type: Box, Package width: 52.2 mm, Package depth: 115.5 mm